NOW ON BLACK TALK RADIO NETWORK
TUNE IN Here and Bookmark!
Support Black Talk Radio
UPCOMING BROADCAST:
☥10-23-10 ☥ 10 pm ET ☥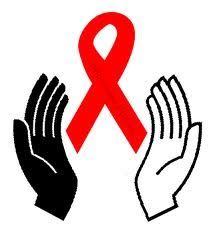 HIV/AIDS in Black Face: Prisons, Programs and Secrets
Plus
The NPR Termination of Juan Williams: Why the Black Bigot Got Fired ?


Ginny on the Bottle or on the Bench: Must Clarence Thomas step down?
FEATURE . . .
HIV/AIDS in Black Face: Prisons, Programs and Secrets
African-Americans make up 50 percent of al new infections, HIV/AIDS is increasingly becoming a "Black disease"
It is the health crisis that Black America has yet to fully comprehend and come to grips with. Festering beneath a shroud of secrecy and facilitated by a complex web of lies, shame and misinformation, it is an epidemic that is placing whole communities in jeopardy.
The Centers for Disease Control and Prevention announced last it is expanding its Act Against AIDS Leadership Initiative to increase prevention efforts in the African-American, Latino, gay and bisexual communities, which are hardest hit by HIV/AIDS.
Is it the right strategy for our community ?
American corrections community in many ways tolerate and regard rape and homosexual sex in prisons as a control feature.
To what degree does this contribute to the fact that HIV/AIDS is the highest cause of deaths among Black women 21 -25 years ? And that Black women are the highest population of new infection ?
Is unprotected sex among African Americans a new cry of despair ?